Mohamed Elrafei, MD
Dr. Elrafei is a graduate of Ain Shams University in Cairo, Egypt and received his psychiatric training at Bergen Regional Medical Center from 1986 to 1990, where he was chief resident in psychiatry from 1989 to 1990. He received the George Simpson award of excellence in psychopharmacology research. He has extensive experience in adult psychiatry, with a subspecialty in geriatric psychiatry and substance abuse since he started his private practice in 1990. He is the founder and manager of Wayne Behavioral Service, LLC, started in 2006.
Dr Elrafei became Board certified in psychiatry and Neurology in 1992 with added qualification of board certification in Geriatric psychiatry in 1996.Currently Dr Elrafei serves as the medical director of Ramapo Ridge psychiatric hospital. He also served as the chairman of the department (1999-2003) and was medical director of the psychiatric department at Chilton Memorial Hospital (2003-2008).
He received the Excellence and Visionary award from the Passaic County Mental Health Association in New Jersey in 2008. He is also the recipient of the New Jersey Institute for Nursing's prestigious APPLE (Acknowledging Physician Partners: A Liaison for Excellence) award for 2011.
Adnan Khan, MD
Dr. Khan is a graduate of Rawalpindi Medical College in Pakistan. After graduation in 1994, he pursued an internship in Medicine, Surgery and Psychiatry. It was during his Psychiatry internship, that he developed a tremendous interest in the brain and psyche. After completion of his Internship, he moved to Canada from where he passed his USMLE licensure exams and then moved to Pittsburgh. Mental Health experience in the U.S. was essential to get into a residency program, which prompted him to do Externships at Western Psychiatric Hospital and Mercy Hospital. He pursued his adult residency from Bergen Regional Medical Center and a Child and Adolescent Fellowship from St.Luke's Roosevelt Hospital and Columbia University College of Physicians and Surgeons. He has in-patient and out-patient experience at BRMC and St. Clare's, Overlook Hospital. Since 2008, he has been working at Christian Health Care Center in both the in-patient and out-patient settings. He has a Board Certification in Adult Psychiatry and has vast experience working with the Adult, Geriatric and Adolescent population. He devotes some of his time to Wayne Behavioral Service and finds it extremely rewarding for his professional growth and development. Dr. Elrafei has a vision for developing Wayne Behavioral Service into a state of the art out-patient mental health center which Dr. Khan feels is a crucial need of the population in both Passaic and Bergen counties. He feels proud to be a part of Wayne Behavioral Service and looks forward to using his education and experience for the betterment of Wayne Behavioral's mental health clients.
Aijaz Nanjiani, MD
Dr. Nanjiani is an Adult and Geriatric Psychiatrist practicing at Wayne Behavioral Service. He completed his residency training from Bergen Regional Medical Center, in Paramus, New Jersey. He is Board Certified in Psychiatry from the American Board of Psychiatry and Neurology. He has extensive experience in research in the fields of Bipolar Disorder and Schizophrenia and has had articles published in the American Journal of Neuropsychiatry, Utah Psychiatric Association and New Jersey Psychiatric Association Newsletters. He has also conducted and compared seminars on Mental Health, Child Abuse, Suicidality, Stress Coping Techniques, Schizophrenia, and Bipolar Disorder worldwide. His posters have been presented at the American Psychiatric Association Annual Conference and WONCA workshops. I have also delivered lectures and presentations on Normal Aging and Dementia at area hospitals and Senior Citizen Centers. His main field of expertise is currently Psychopharmacology he treats the Adult and Geriatric population.
Igor Gefter, MD
GRADUATE TRAINING: Leningrad Medical Institute of Sanitation and Hygiene; 09/77-06/83
POST-GRADUATE TRAINING: Bergen Regional Medical Ctr. PGY I Psychiatry – 07/97-06/98; Albert Einstein College of Medicine; PGY II-IV Psychiatry/ Chief Resident 01/01-06/01
CLINICAL EXPERIENCE:
Staff / Senior Staff Psychiatrist- Ukraine; 07/84 – 06/92
Counselor – "OHEL – BETH EZRA" Adult Developmental Mental Health Service- 06/96-06/97
Attending Psychiatrist: Acute Psychiatric Ward – Somerset Medical Ctr.; 07/01-11/03
Attending Psychiatrist: Acute Psychiatric Ward – St. Joseph's Regional Med. Ctr.; 12/03-02/08
Attending Psychiatrist: Acute Psychiatric Ward – Ramapo Ridge Psychiatric Hospital; 03/07 – current
On-Call Psychiatrist / Consulting Psychiatrist: Carrier Foundation; "TRINITAS" Hospital; Newton Memorial Hospital; Runnels Socialized Hospital; Hackensack University Med. Ctr., St. Joseph's Wayne Hospital; High Focus Centers; Several NH/ NLSM – 06/99 – Current (various dates)
Private Practice: 09/01 – current (nursing homes; New Lifestyle Medical / Office; 04/14 – 02/16; Wayne Behavioral Services LLC /Office; 03/02/16-current)
Marina Haghour-Vwich, M.D.
Dr. Haghour graduated from Kabardino-Balkaria State University in Russia. She received her training in General Psychiatry from Bergen Regional Medical Center in Paramus New Jersey, specializing in Adult and Geriatric Psychiatry. She is experienced in treating all mood disorders. She also had psychiatry training experience at Cedars-Sinai Medical Center in Beverly Hills, California and received her research experience in Psychopharmacology at Manhattan Psychiatric Center in New York City. She worked as an attending psychiatrist at Mountainside Hospital, Montclair, NJ. She is a member of the American Psychiatric Association, New Jersey Psychiatric Association and New Jersey Medical Association.
After a thorough assessment, Dr Haghour will help her patients through formulating a plan to begin to target the symptoms that led them to seek treatment. She provides the appropriate care based on modern psychopharmacology in a relaxed and welcoming environment. She has in-depth knowledge of psychotropic medication specifically in recent advances in combination, augmentation and supplementation strategies, including the use of light therapies, TMS therapy and vitamin supplementation. Although primarily oriented to treating psychiatric disorders with psychotropic medications, she firmly believes in the healing aspect of psychotherapy. Therefore, she collaborates with other mental health professionals to provide comprehensive treatment that includes individual and couples therapy. Dr Haghour works to provide the highest quality of care to people in need. Her goal is to help foster an overall healthier outlook on life.
Dr Haghour works at different settings including Wayne Behavioral Service. Also she provides consultation to various nursing homes and assisted living centers.
"Every single one of us is a distinctive human being with an extensive variety of individual experiences which have shaped our unique character to create the person that we are today. Previous failure to respond to a medication is not a limitation to your treatment. I will focus in finding the right medication and treatment options which you can tolerate and benefit from. I look forward to the opportunity of working with you…"
Dr. Haghour is fluent in English, Russian, Arabic and Circassian. She also has extensive experience in Psychiatric evaluation for Bariatric surgery.
Anna Kravtsov, DO
Dr. Anna Kravtsov is a general psychiatrist who sees patients, ages 18 and over with various mental health conditions. Dr. Kravtsov strives to understand patients in a holistic manner, taking into account biological, psychological, and social factors affecting an individual. Dr. Kravtsov's goals are to provide her patients with an individualized treatment plan, in a comfortable and supportive atmosphere.
Dr. Kravtsov graduated phi beta kappa from Rutgers University with a major in Biological Science and minor in Psychology. She went on to study medicine at the UMDNJ-School of Osteopathic medicine where she learned traditional medicine as well as manual treatment, and obtained her D.O. degree. Following her medical training, she completed a 4-year psychiatric residency program at Albany Medical Center in New York State where she studied the art and science of both psychiatry and psychotherapy. During this period, she gained exposure working in a variety of settings. Following residency, Dr. Kravtsov worked at the Center of Revitalizing Psychiatry, an outpatient group private practice for 3 years.
Dr. Kravtsov is Board certified in Psychiatry and Neurology and currently holds licenses to practice medicine in both the state of NY and NJ. She is fluent in both English and Russian languages.  At Wayne Behavioral Services, Dr. Kravtsov provides Psychiatric Evaluation, Psychiatric Medication Management, and Psychoeducation.
Rajesh M.Patel, MD
Dr. Patel graduated from B J Medical College, in India and completed his internship training in 1990. Upon completion, he came to the U.S. in 1991.  Dr. Patel's intense desire to understand and explore the human psyche lead him to begin his carrier in the field of psychiatry. He completed his residency at Bronx Lebanon Hospital Center and went on to do his fellowship in Addiction psychiatry. Dr. Patel completed his training in 1999 and since then has been working in different areas of mental health services. He has extensive experience in dealing with disorders like depression, anxiety, schizophrenia , bipolar disorder and addiction issues. Dr. Patel has worked in inpatient and outpatient settings, as a consultation liaison to medical units, as medical director of Communicate mental health services, director of CPEP emergency program at Bronx Care Hospital and also served as a consultant to several nursing homes, attending to the needs of the geriatric population.
Dr. Patel has 20 plus years of clinical experience in dealing with a variety of mental health issues. He is board certified in psychiatry and neurology with an added board certification in addiction psychiatry.
Currently he works as a full time attending physician in a psychiatric emergency program in New York City, attending to the critical mental health needs of the inner city. Dr. Patel is also the assistant instructor at Our Lady of Mercy Hospital. He is actively involved in teaching residents at the residency training program.
As a resident of Wayne, Dr. Patel feels proud to be a part of Wayne Behavioral Service's team of professionals, and looks forward to using his experience and expertise in helping to make the community a better place, one day, one person at a time.
Madia Majeed, MD
Even though from a Pakistani cultural background, Dr. Majeed is a native of the New Jersey area being born and raised in Jersey City, NJ. She received her undergraduate degree from SUNY New Paltz than proceeded to complete her graduate studies in the Caribbean at Windsor University School of Medicine. Following medical school, Dr. Majeed gained an extensive background working as a psychotherapist in the Philadelphia area, allowing her to a have a more therapeutic approach to patient management. She further completed her psychiatric residency at Bergen New Bridge Medical Center starting in 2017. During the resident experience, Dr. Majeed not only worked with patients in an acute psychiatric emergency department but also in an acute inpatient unit as well as in the outpatient setting along with partial hospitalization programs. She has experience in treating individuals with various mood disorders including depression, anxiety and mania along with thought disorders including psychosis. Dr. Majeed also had the privilege of working with the ever-growing substance addiction community. She gained extensive confidence in managing patients with treatment resistance disorders, seeking alternate treatment options to pharmacotherapy and the ever-growing advances in combination /augmentation treatment modalities for psychiatric care. Dr. Majeed graduated from Bergen New Bridge Medical Center in June of 2021 as the chief resident of her program and joins the practice to continue to aid the community of mental health in improving quality of life and patient care.
Maripat Alger Cottone, APN
Maripat has been with Wayne Behavioral Service since its inception in 1996. She has over 25 years of psychiatric nursing experience in in-patient and out-patient care from child psych to geriatrics. Maripat has been an Advanced Practice Nurse (APN) since 1991, a graduate of both Yale and Rutgers University's School of Nursing. She is ANCC Board Certified as both an Adult Psychiatric Clinical Nurse Specialist and a Family Psychiatric Mental Health Nurse Practitioner. She enjoys both direct clinical practice, as well as, consultation and has been an adjunct faculty member at Seton Hall University, Bergen Community College and Felician College.
As an APN, Maripat provides psychiatric evaluation, clinical management-including prescriptive authority and pharmacological management, therapy and patient education. Her areas of interest include women's issues-pregnancy and post partum mood disorders, as well as, Wellness and Recovery.
Maripat is also an avid football fan, sports enthusiast and a mother of twins.
Carol A. Johnson, LCSW, EMDR Trained Therapist
Carol is a Licensed Clinical Social Worker with over 25 years of experience in the fields of Geriatrics, Healthcare and Mental Health. She was educated at Rutgers University, New Brunswick, NJ and received a B.A. in Psychology and an MSW. In her Master's Program, she majored in Healthcare and minored in Alcohol Studies. She has been with Wayne Behavioral Service for 8 years and sees a varied clientele. Using a combination of psychodynamic theory, cognitive/behavioral models and mindfulness therapies, Carol works with many clients experiencing Depressive Disorders, Anxiety Disorders, Adjustment Disorders and Bipolar Disorder. Carol also works with individuals on work-related issues and with couples on marital issues. In addition to her practice, Carol is a member of the National Association of Social Workers (NASW), the National Association of Professional Women (NAPW), the National Association of Professional Geriatric Care Managers (NAPGCM) and the NJ Society of Clinical Social Workers (NJSCSW).
Laura Cohen, LCSW
Laura Cohen has been with Wayne Behavioral Service since 2001. She graduated from Columbia University with her MSW in 1993 and has been licensed to practice since 1998.
Prior to Wayne Behavioral Service, she held positions as a Social Worker at Chilton Memorial Hospital and at the VNA of Central New Jersey Hospice. She also has experience working with traumatic brain injured patients, adolescents in crisis and in conducting grief, couples and family counseling.
Dr. Joyce Graham, LPC
Dr. Graham has over 10 years of experience working with adults 20-60+ years of age experiencing difficulties with depression, anxiety, bipolar disorder, schizophrenia, chemical dependency, marital issues, grief, loss, sexual dysfunction, relationship issues, work issues, the management of physical illness, or life changes such as retirement or divorce issues.
Service to my clients and patients is always geared towards an elevated level of wellness and the management of presenting difficulties which prevent higher functioning. These methods are practical and hands on, interactive and depend on the clients willingness and desire to improve and change their individual outcomes. They ulitize a treatment plan which is determined upon intake and leaves the client with intervention exercises provided during each visit. Coordination of services is provided whether with our on site psychiatrists for medication management or your medical health care providers.
Amal Elrafei, LPC
Amal Elrafei is a Licensed Professional Counselor (LPC). She holds a Master degree in Clinical Counseling from William Paterson University. As a therapist, providing a supportive and safe space for the process of healing is of the utmost importance to her. She serves adults and adolescents who may be be struggling with mood and/or personality disorders. Those include but are not limited to: depression, anxiety, adjustment disorders including PTSD, substance use, grief and loss, self-growth, relationships and interpersonal stressors and domestic violence.
Her approach to counseling is client-centered and is based in existential therapy. She also uses cognitive behavior therapy, psychodynamic skills as well as dialectical behavior therapy including mindfulness, emotion regulation, and distress tolerance. Her goal is to provide clients with a personalized approach, a safe and supportive space, that is free of judgement.
Amal enjoys reading, traveling, tennis and basketball and is a mother to three children.
Jaemma Javanes-Pisani, LPC
You may not control all the events that happen to you but you can decide not to be reduced by them.-Brené Brown."
I am passionate about helping people break through and identify patterns that cover up their truest potential. Often times people find themselves stuck, struggling with anxiety, depression, unfulfilled relationships and self-destructive behaviors. These struggles can affect not only your home and work life but it can affect all social interactions in the world. In a non-judgmental compassionate space, we'll work together to transform those issues that keep you stuck and help rediscover your passions and joy for life.
I have an array of experience ranging from school, residential, inpatient, outpatient, and emergency room settings. I work with individuals ranging from age 17 and up with a variety of issues, including anxiety, depression, OCD, Trichotillomania, low self-esteem, grief, and sleep hygiene. With a combination of empirically supported treatments, using CBT, MCBT and a person-centered approach, I will work with you to create effective and meaningful change in your life. A unique treatment plan will be tailored to your needs.
Taking the first step to making an initial appointment is the hardest, especially when you are sharing sensitive and personal information. I will provide a safe and confidential environment for you to share you story. For those interested, I also provide telementalhealth services at this time.
Eshban Muthuka, APN, FPMHNP
Education: Doctorate student at Chatham University- Pittsburg PA
Masters' Degree- Rutgers University in 2011
Bachelor of Science- Rutgers University
Certification: Family Psychiatric Mental Health Nurse Practitioner
Board Certified by ANCC
Experience: Experience in the evaluation and management of chronic mentally ill patients at Lincoln Park Care Center as well as individuals with developmental disabilitiesindividuals with developmentally disabilities
6 years working at Hagedorn Psychiatric both at acute and gero-psych units
Isaac Omoloyin, PMHNP-BC
Bio coming soon.
Peter Longa, DNP
Bio coming soon.
Mary Switala, PMHNP-BC
Mary Switala is a board certified psychiatric nurse practitioner (PMHNP-BC) who sees
adolescents and adults. Ms. Switala has been working with psychiatric patients for the
past 10 years. She focuses on using a holistic and integrative approach to diagnosing
and treating mental health conditions specializing in medication management. Mary
places emphasis on providing quality patient education to foster a collaborative,
therapeutic relationship and. She focuses on the effectiveness of integrating
psychopharmacology as part of a comprehensive behavioral management plan.
She obtained her Masters of Science in Nursing from Monmouth University. Mary is
currently pursuing her Doctor of Nursing Practice (DNP) at Villanova University,
anticipated in 2021.
Katherine Boutillier, LCSW
Katherine is a Licensed Clinical Social Worker with over four years of experience in crisis intervention and inpatient psychiatric mental health. Katherine graduated from Montclair State University with a BA in psychology. She then pursued her MSW in Clinical Social Work with an emphasis in mental and behavioral health from Rutgers University. Prior to Wayne Behavioral Service, she worked as a social worker at Essex County Hospital Center and Ramapo Ridge Psychiatric Hospital. Katherine's professional career has given her the opportunity to work with a wide range of patient demographics, spanning from young adults to the geriatric population. Katherine specializes in stress management, Anxiety and Depressive Disorders, and Bipolar Disorder using a combination ofCBT and psychodynamic theory. Her ability to blend professional knowledge with an approachable atmosphere provides patients with a safe space for healing.
Megan Eland, LCSW
Megan Eland is a licensed clinical social worker with over 10 years of mental health expertise in individual/family therapy, group counseling, and community advocacy. Megan attended her undergraduate with Montclair State University achieving a BA in Psychology with a Minor in Criminal Justice. She then went on to earn her Masters in Social Work from the Rutgers University Newark campus with a Violence/Trauma certificate. Megan has practiced in a variety of multi- disciplinary settings including short term inpatient with the Jersey City Medical Center and long term hospitalization with Meadowview Psychiatric Hospital. Megan has additional experience providing community case management services, facilitating support groups, and managing a court-ordered mental health intervention program. Furthermore, Megan is a current adjunct professor with the Rutgers University for their graduate MSW program. To further highlight her advocacy and community initiatives, Megan has been publicly recognized by the Jersey Journal (2018) for her work with the homeless population in Hudson County. Throughout her career and studies, Megan has adapted her own dynamic style of motivational and solution focused therapies while utilizing a psychodynamic interpersonal approach. Megan has expansive experience with those diagnosed with personality disorders, depression/anxiety, struggling through grief/loss, and trauma survivors.
Aleen Mishel, LPC
Aleen Mishel is a Licensed Professional Counselor (LPC). She holds a BA in psychology from Monmouth University and her MA in Mental Health Clinical Counseling from William Paterson University. Her therapeutic approach includes providing an individualized approach and plan to provide a safe and growing environment based on their specific needs. Her experience is with adolescents and adults with varying mood and personality disorders and struggles including, but not limited to depression, anxiety, bipolar, OCD, adjustment disorders, PTSD, substance use, and self-esteem, family and marriage counseling. She has worked in inpatient and outpatient settings as well as schools for individual and group counseling. Her approach to counseling includes cognitive therapy and person-centered. Lastly, in her free time, Aleen enjoys her time with family, friends, and activities in nature.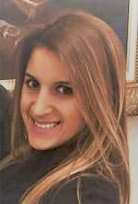 Emily Coyle, PMHNP-BC
Emily Coyle is a board-certified Psychiatric Mental Health Nurse Practitioner (PMHNP-BC) with training and experience treating patients with various psychiatric disorders across the lifespan. She is well-versed in psychopharmacology and utilizes an integrative approach that includes medication, therapy, patient education and referrals for non-pharmacological options for treatment such as TMS and Ketamine. She directly oversees patients receiving Ketamine for treatment-resistant depression at WBS with Dr. Elrafei.
Other experience includes collaborating with multidisciplinary teams across different settings, including inpatient, outpatient, and long term care psychiatric units. Emily's background includes extensive hands-on experience working as a psychiatric nurse for several years on inpatient psychiatric units including Ramapo Ridge Psychiatric Hospital and Gracie Square Hospital.
Emily earned her Master of Science in Nursing from Fairleigh Dickinson University, where she was also awarded the Excellence in Nursing Award for maintaining the highest GPA, consistently excelling in clinical settings, and providing responsible and compassionate care to her patients. She has a Bachelor's degree in Psychology from Fairfield University, an Associate's degree in Nursing from Bergen Community College and a Bachelor's degree in nursing from Thomas Edison State University.
CARRIE PRAKOPE, PMHNP-BC
Carrie is a ANCC Board Certified Psychiatric Mental Health Nurse Practitioner (PMHNP) across the lifespan. Beginning her career as a Level 1 Trauma Nurse, she subsequently found her true calling as a psychiatric nurse in acute care at Yale New Haven Hospital. Holding two bachelor's degrees and a master's degree, Carrie enjoys working with patients exhibiting a broad range of complex mental health challenges. Some of these health issues include depressive disorders, bipolar and related disorders, anxiety disorders, OCD, ADHD, personality and mood disorders, as well as schizophrenia spectrum and other psychotic disorders.
A graduate of Regis College with a 3.96 GPA, Carrie envelopes herself in the learning experience and genuinely enjoys developing a supportive and dynamic patient-practitioner relationship. Carrie is adroit in assessment, diagnosis, planning, evaluation and medical management of psychiatric illnesses in her patients. She provides psychotherapy along with extensive psychoeducation of psychotropic medications provided to her patients.
Carrie's interests include scuba diving, animal rescue, and art; Carrie was named one of the top ten emerging artists in the country by Louis Vuitton Moet Hennessy. Carrie led the effort to pass the historic 2003 smoking ban in NYC through her testimony in front of the City Council, advocating for employee health and welfare issues. Carrie also sits on the board of Road to Recovery assisting victims and survivors of sexual abuse.